Well here's a update on my 'life'... I moved out of Visalia :( and now living in southern orange county and lately haven't agreed much on the weather because its been raining and this morning woke up with ice all over my car! I am a part time nanny to 2 kids by the name of Tori & Cole! Tori is a 6Th grader but could be very well mistaken for someone older, and very up to date on the Twilight craze..she handed me the first 2 books to catch up on because she is on the 3rd book! HA and Cole the man is the tallest kindergartner I've ever seen. NO joke. I am pretty sure I thought he was a 3rd grader up until a week ago, and we play connect 4 just about everyday! and yes, i actually LOVE it! I found my home church this past weekend its in Laguna Niguel called Vineyard Community church, I've only gone to 1 service but it was great!
With all these new changes it's been very difficult as I expected but I am seeking the Lords guidance and love to continually re fresh my spirit and heart...but not the seeking that I've been moping around doing recently..but seeking Jesus by letting HIM define my value and not the other people around me...and most importantly learning to really love my self....not in a narcissistic type of way!
and in lighter news I really can't wait until this weather decides to get warmer...i am dying to slip into spring/summer dresses without having to carry around layers of sweaters! Here is a picture of DVF's spring 09 runway show...if only I could afford her pieces! but still great to look at...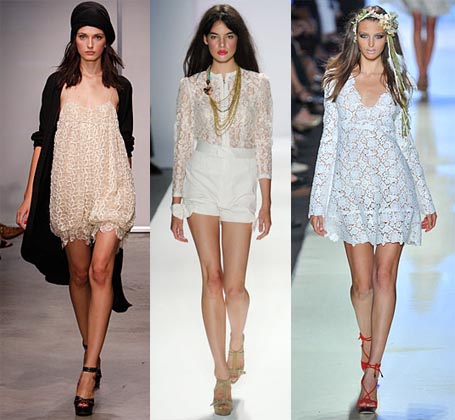 ...well go and live LOVE.