Let me start off, by saying prepare your self for horrible pictures that I took. Coming home hoping to post some semi-great pictures from the show.... only to find out that they all look super blurry, over exposed yada yada just bad...with all this said I need a new camera.
Soo- Thursday night I was able to attend the Mike Vensel spring/summer 2010 fashion show at the LA Broadway venue. Mike vensel's "wild horses" collection is made of pieces composed out of a single piece of fabric. The minimalist, body conscious looks were made up mostly using black and white with charcoal/gray accents which he also used in the shoes and to add some drama black feathers.
Here is a peek from my seat...
now here are some better ones thanks to WWD ..mosaic done by me.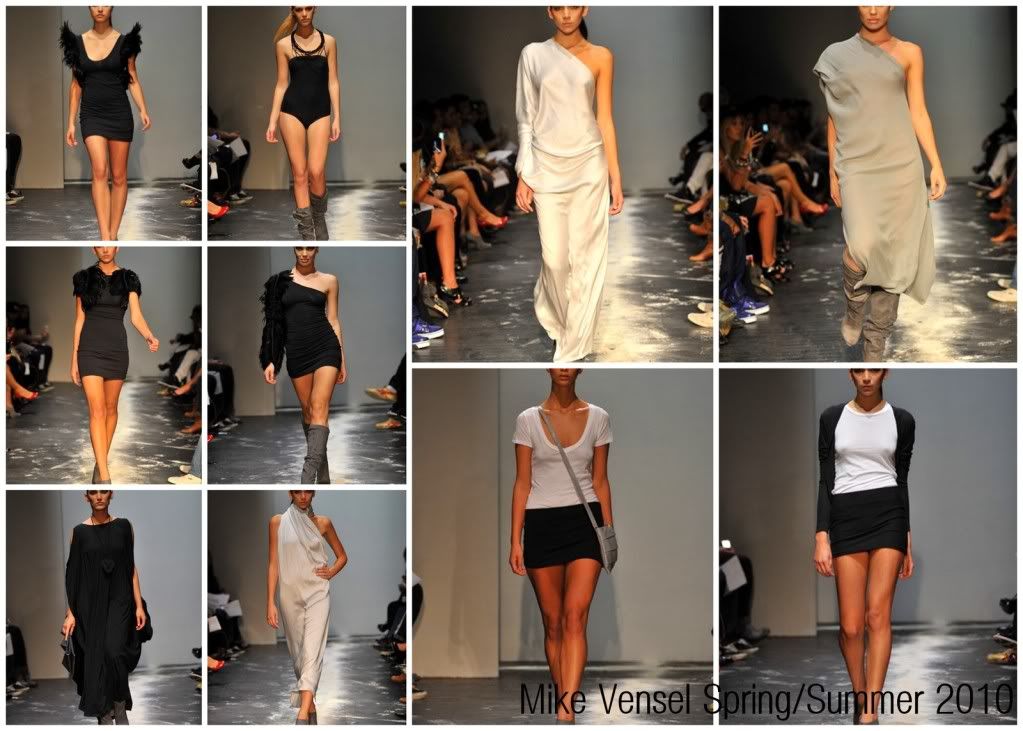 live love.